North Carolina Drug and Alcohol Rehab With BlueCross BlueShield Insurance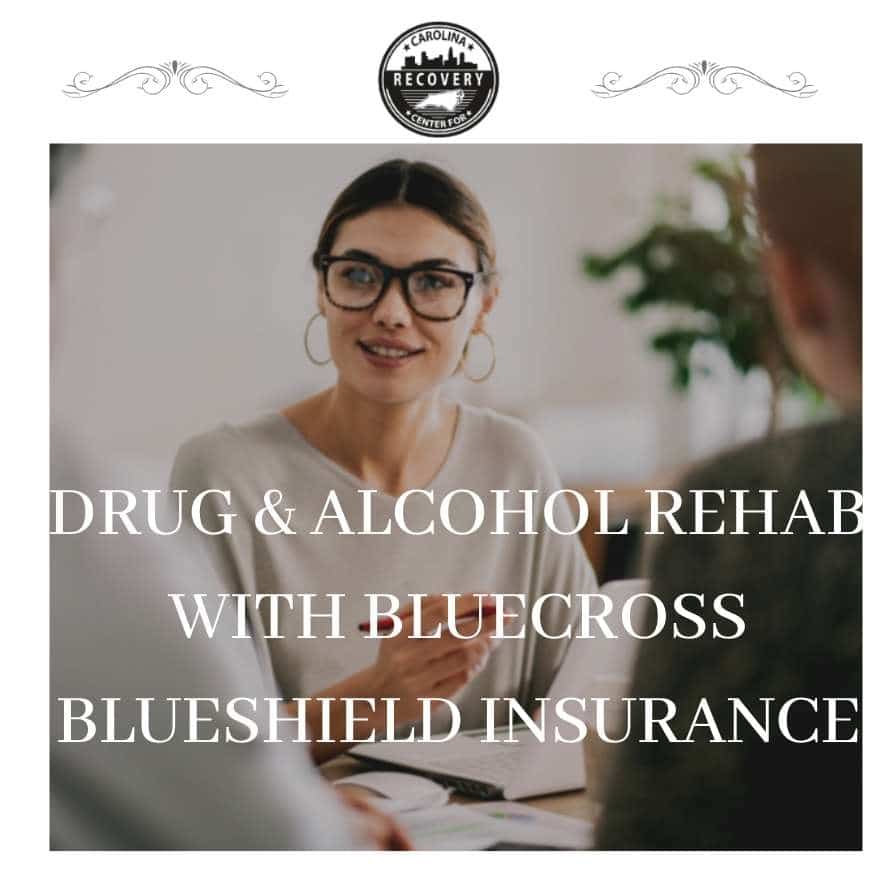 Paying for Rehab in North Carolina with BlueCross BlueShield Insurance
The thought of paying for rehab can be intimidating. With rising healthcare costs as well as the huge investment that addiction treatment is, many people avoid getting help simply because they think they cannot afford it.
At Carolina Center for Recovery, we're dedicated to making treatment as affordable and accessible as possible. That's why we've partnered with several different health insurance companies to provide you with quality substance abuse treatment at an affordable price. One of the health insurance providers that we are in-network with is BlueCross BlueShield.
BlueCross BlueShield (BCBS) health insurance policies provide coverage benefits for drug and alcohol rehab in North Carolina. While the number of services that they cover varies depending on your individual plan and what state you are living in, BCBS will provide at least partial coverage for addiction treatment services at Carolina Center for Recovery.
BCBS is one of the largest health insurance providers in the United States, providing insurance to more than 107 million people in all 50 states. That means nearly ⅓ of insured American citizens have BCBS. In addition, more than 96% of hospitals and 95% of doctors are contracted with BCBS – more than any other health insurance provider. People may purchase coverage from BCBS through the Healthcare Marketplace, through their employer, or through private-pay.
Addiction Treatment Coverage Provided by BlueCross BlueShield Insurance
The Affordable Care Act (ACA) requires health insurance providers to cover services related to mental and behavioral healthcare. This means all insurance providers are required to recognize drug and alcohol addiction as a medical issue that qualifies for coverage. While all North Carolina BlueCross BlueShield policies will offer benefits, your options for treatment will vary depending on your specific plan.
BCBS insurance covers some of the costs associated with the following drug and alcohol rehab programs in North Carolina:
Inpatient/residential treatment
Partial hospitalization
Inpatient detox
Outpatient detox
The exact benefits provided will vary depending on your individual plan and whether or not you have met your deductible.
Your insurance plan may also cover some or all of the medications you are prescribed during detox and/or treatment. You can verify your North Carolina BCBS insurance policy today by speaking with your insurance agent or one of our admissions counselors.
Using BlueCross BlueShield Insurance to Pay for Rehab in North Carolina
BCBS has several different types of insurance plans. These can be broken down into HMOs and PPOs. HMOs, short for Health Maintenance Organizations, require policyholders to obtain care from in-network providers. As a result, if providers are out-of-network, a BCBS HMO plan will not provide coverage.
Preferred Provider Organizations (PPO) offer another type of coverage that offers more flexibility by allowing individuals to choose their provider while still offering partial or full coverage. As long as a patient has a referral, PPO plans pay cover specialists and services that are out-of-network.
The most common BCBS plans are:
Gold Plan – Gold plans tend to have the most affordable deductibles, however, the premiums will be much higher. Once your deductible is met, the plan may cover up to 80% of medical costs.
Silver Plan – Silver plans have an average premium and this plan tends to cover up to 70% of costs once your deductible is met.
Bronze Plan – Bronze plans typically offer the lowest premiums and the highest deductibles. This plan may cover up to 60% of your medical bills.
Remember that depending on what policy you have, the co-pays and benefits will vary. As a result, you'll find varying coverage for residential and outpatient rehab services.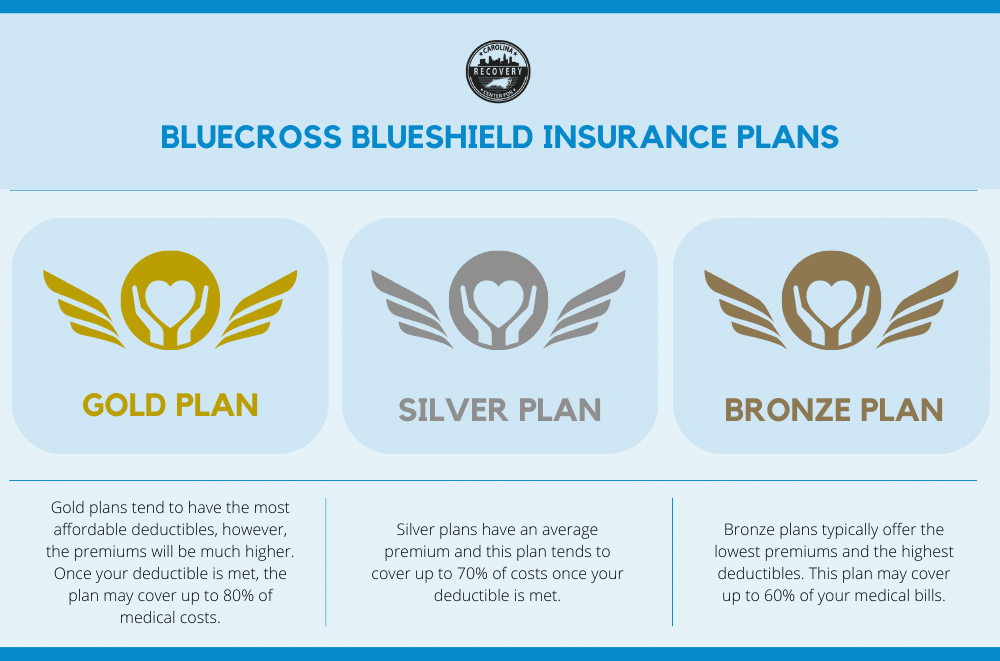 Verify Your Insurance Today
Getting help for addiction doesn't have to break the bank. At Carolina Center for Recovery, we are in-network with BlueCross BlueShield and many other health insurance providers. To verify your insurance and get started with addiction treatment, call now to speak with a dedicated treatment provider.
Medically Reviewed: December 15, 2020
Medical Reviewer
Chief Editor
About
All of the information on this page has been reviewed and verified by a certified addiction professional.
Dr Ashley Murray obtained her MBBCh Cum Laude in 2016. She currently practices in the public domain in South Africa. She has an interest in medical writing and has a keen interest in evidence-based medicine.
All of the information on this page has been reviewed and verified by a certified addiction professional.