How to Host an Intervention for a Family Member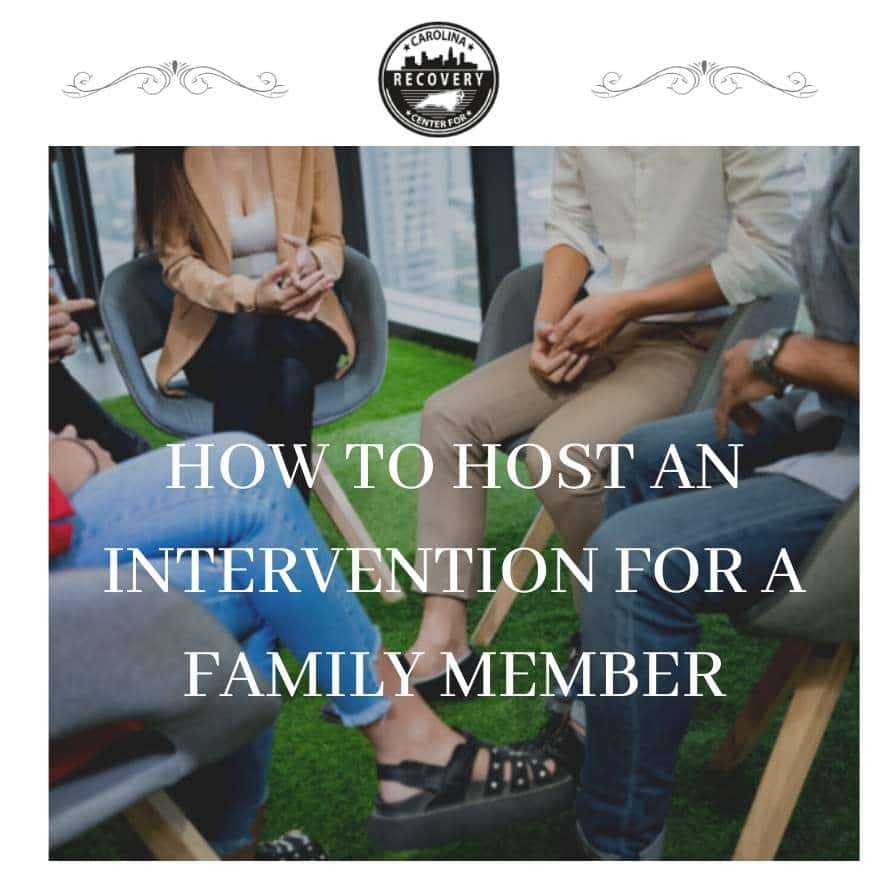 An intervention is a vital event, created by friends and family members of an individual struggling with addiction, hosted to help him recognize he has a problem, needs help, and also has support. Interventions have been popularized through reality television shows over recent years and ultimately create a false idea of how an intervention should be staged.
Hosting an intervention could be the missing piece for your sibling, spouse, adult child, or loved one receiving the addiction treatment he needs to ultimately save his life. Planning and executing a loving intervention can be the most effective step in helping an individual recover from substance use disorder. Read on to discover effective tips on how to host an intervention for a family member.
Educate Yourself Before You Host an Intervention
First and foremost, before planning a drug and alcohol intervention, it is vital that you and your family educate yourself on the disease of addiction. The more you are able to understand how substance abuse affects the brain, the easier and more effective planning your family member's intervention will be.
This will not only give you the information you need to make the best decisions for your intervention, but it will also help you remain compassionate, loving, tolerant, and grounded during the difficult times of your family member's addiction. Educating yourself with factual information about addiction will eliminate opinions swaying the facts during the intervention process.
Online Resources
The internet is one of the most valuable tools for conducting research on almost any subject, including substance abuse. However, the internet can also be full of misinformation. Knowing where to look for credible, trustworthy information on addiction and intervention assistance can make the difference between success and failure.
A great place to start your research is by searching for the symptoms of substance abuse, how a specific drug affects the brain, and how you can help your loved one recover from addiction. It is important that you look for websites that end in .gov or .edu as these websites are credible and reliable sources of information.
As you begin your addiction research online, it is important to remember that each person is unique and you must supplement your research with conversations with professional interventionists in North Carolina.
Find Local Treatment Centers
The goal of an intervention is to help your loved one realize they have a problem with drugs and/or alcohol and help them seek help at an addiction rehab facility. Finding information on local treatment centers in North Carolina is a vital component of the intervention process.
You will want to research several local addiction rehabs and print out information on the centers you find for detoxification and addiction treatment. Be sure to look for specific amenities such as holistic treatment, dual diagnosis treatment, allows pets, allows visitations, and other components that cater to your loved one's individual needs.
Setting up the addiction treatment facility that your loved one will go to ahead of time will make it easier for the individual to get help immediately following the intervention.
Ask For Help and Get Support
Once you have done the research and gathered the information you need about addiction, alcoholism, and staging an intervention for your loved one – you should ask for help. Hosting an intervention for your family member is not an easy task. Do not be afraid to ask for help from other family members/friends and seek professional support in North Carolina.
Form a Support Group To Host and Participate in the Intervention
One of the most important aspects of planning an intervention is tapping into the support of other family members and loved ones who can help with the process. It is vital that you create a group to host the intervention for your family member.
Every member of the group must understand and protect the secrecy of the intervention. You will want to include people your addicted loved one knows and trusts. The team involved in the intervention will work together to create a consistent message and structure for the intervention.
You will want to set a date and location for the intervention in which you will all focus on the facts of your loved one's addiction and offer a solution, rather than getting caught up in the emotional aspects of the situation.
When you meet with your intervention team, you should make notes of who will be speaking during the intervention and what each person will say. Each person should describe the specific events when your loved one's addiction impacted him or her.
The goal of the intervention is to show your loved one how their addiction is impacting others while empathizing with them and offering a solution. It is very important that each participant of the intervention is on the same page and that you discuss what you will each do if your loved one refuses treatment.
Seek Help From a Professional Interventionist in North Carolina
If you want to host an intervention for your family member, speaking to a professional interventionist in North Carolina can mean the difference between success and failure. An interventionist can give you advice, information, and even take the lead on staging an intervention for your addicted family member. A licensed addiction specialist can give you important facts about the specific substance use disorder your family member is suffering from.
Staging an intervention for your loved one does not have to be simply a family affair. The goal is to ensure the intervention's success which means you should involve others who can help cultivate a structured, positive intervention. If your loved one has a history of mental illness, violence, suicidal ideations, or actively abusing mood-altering drugs – hiring an interventionist can help you through this process.
Whether you are seeking professional advice from a counselor, psychologist, addiction professional, sponsor, interventionist, or even guidance from a substance abuse treatment center in North Carolina – help is available.
Medically Reviewed: January 14, 2021
Medical Reviewer
Chief Editor
About
All of the information on this page has been reviewed and verified by a certified addiction professional.
Dr Ashley Murray obtained her MBBCh Cum Laude in 2016. She currently practices in the public domain in South Africa. She has an interest in medical writing and has a keen interest in evidence-based medicine.
All of the information on this page has been reviewed and verified by a certified addiction professional.