What is Assertive Community Treatment (ACT) and How is it Used in Rehab?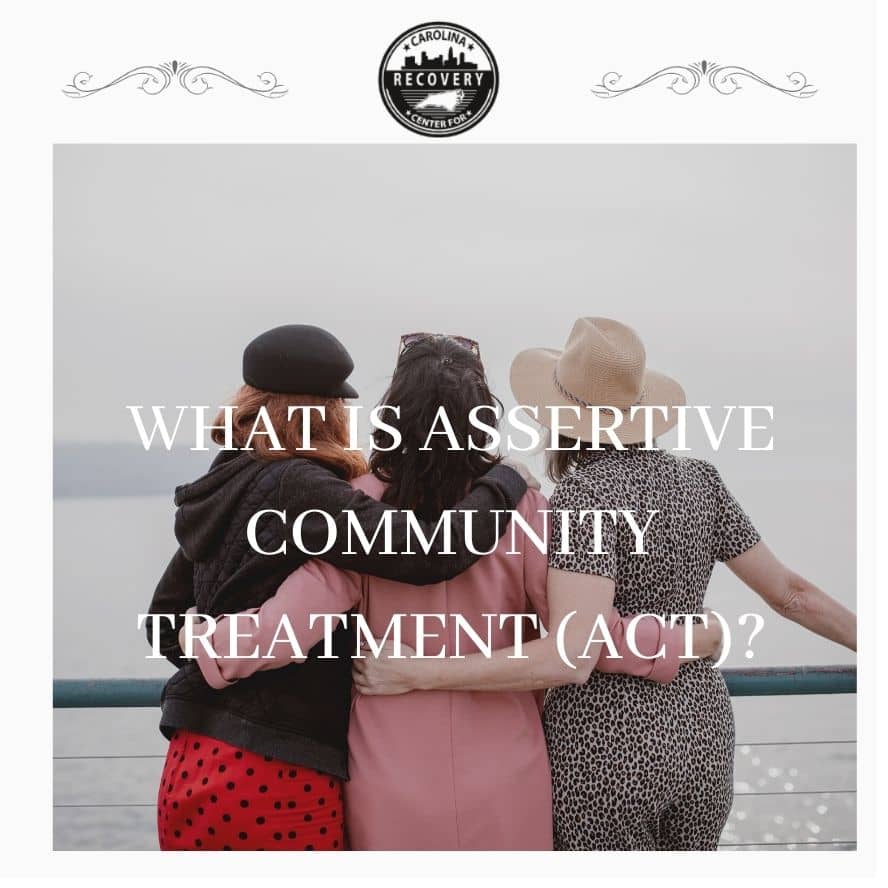 Assertive community treatment (ACT) is a type of community-based mental health treatment that helps people who suffer from severe mental illness. The services provided by this form of treatment allow people who struggle to perform in their daily lives to learn how to live in their communities, attend appointments in clinics or doctor's offices, and manage their mental health symptoms.
While ACT was intended for individuals with severe mental illness issues, it is also beneficial for people with severe co-occurring mental health conditions and substance use disorders. Because of this, many addiction treatment programs use assertive community treatment as a treatment plan for their patients. This is an evidence-based practice that has been used for decades, proving its effectiveness for people who struggle with severe comorbidities.
What is Assertive Community Treatment (ACT)?
Assertive community treatment is an intensive form of an integrative approach to community mental health services. This means that ACT is provided in a community setting, rather than a residential treatment environment. The overall mission of this form of treatment is to help people with severe mental health issues to become independent and integrate into their communities when they complete treatment.
Other goals of this form of treatment include reducing homelessness rates and unnecessary hospital stays for people with intense mental health conditions or co-occurring disorders. ACT offers treatment that occurs in the real world, rather than only within the confines of an inpatient treatment program.
Many individuals with severe mental health conditions have a hard time functioning in their daily lives. This means that going to the store, participating in community activities, and attending medical appointments can be difficult for them. This causes them to end up hospitalized in a mental health treatment center, as they cannot perform daily tasks and begin neglecting their own needs.
The goal of ACT is to reduce a person's overall reliance on hospitals and their loved ones by providing them with around-the-clock services. Assertive community treatment has been found effective in reducing the preventable outcomes of severe mental disorders, such as homelessness, prison, and substance use disorders.
Key Components of ACT
Assertive community treatment is designed to provide accessible and non-restrictive treatment. Rather than providing people with treatment within a residential treatment program, these services are offered in a community setting. This helps individuals learn how to interact with their community and function in their daily lives.
The key components of ACT include:
Providing out-of-office treatment in the community setting or in a person's home
Providing a range of treatments within one program
Offering individualized treatment that meets each person's needs and helps them reach their personal goals
Helps to address the needs of the individual's family members who have been affected by having to provide support
Providing psychoeducation and treatment that helps the person better understand their illness
Offering vocational therapy that helps them acquire life and job skills so they can function as a productive member of society
What Does ACT Treat?
Because ACT is highly adaptable, it can be designed to address a variety of needs. While this is generally a treatment for severe mental illness, it is often used to treat a wide variety of mental health conditions, including substance use disorder.
ACT works as a treatment for the following conditions and issues:
People with severe symptoms of mental illness
People with thought disorders like schizophrenia
Young adults who are experiencing early-stage schizophrenia
People who struggle with mental illnesses that are stigmatized, like borderline personality disorder or narcissistic personality disorder
People with high rates of substance use disorders
Individuals with a significant history of trauma
Those who have frequently been admitted to the hospital for mental illness or substance abuse
People experiencing mental health crises
People with mental illness who are in the criminal justice system
Refugees with mental illnesses like severe PTSD or schizophrenia
People who have not responded well to traditional outpatient care
How is Assertive Community Treatment Used in Rehab?
In a traditional addiction treatment program, individuals receive behavioral therapy, detox services, and peer support within an inpatient treatment program. This means they are receiving treatment in a clinical setting that is outside of their community. Sometimes, this makes it difficult for individuals to practice the skills they have learned before returning to their community, leading to a relapse of mental health or addiction symptoms.
With assertive community treatment, individuals receive the care they need while they are still within their community. This could mean that they receive treatment within their own home or at a community center. The way this works for addiction treatment is individuals will receive all of the services they need and practice them on a daily basis in their communities.
The services provided by ACT for addiction and mental health dual diagnosis treatment include:
Ongoing assessments
Psychiatric services that help individuals learn to cope with psychotic episodes or crises
Substance abuse services
Employment and housing services
Education for family members about addiction and mental illness
Treatment planning and monitoring
Staff members accompany individuals to medical appointments and psychiatric appointments
Representation at court hearings
Help with managing money and paying bills
Helping them learn housekeeping, shopping, cooking, and transportation skills
Learning skills to find and keep a job
Help to order and manage medications
Get Connected With an Assertive Community Treatment Rehab Today
Assertive community treatment is a form of treatment that provides you with dual diagnosis services for severe mental illness and addiction in a community setting. This can be extremely beneficial for individuals who have not done well in traditional outpatient programs in the past.
If you or a loved one are struggling with addiction and/or mental health, contact Carolina Recovery Center today. We can provide you with the skills you need to manage your symptoms and function in your daily life.
Medically Reviewed: July 19, 2022
Medical Reviewer
Chief Editor
About
All of the information on this page has been reviewed and verified by a certified addiction professional.
Dr Ashley Murray obtained her MBBCh Cum Laude in 2016. She currently practices in the public domain in South Africa. She has an interest in medical writing and has a keen interest in evidence-based medicine.
All of the information on this page has been reviewed and verified by a certified addiction professional.