What To Expect During Your Last Day of Rehab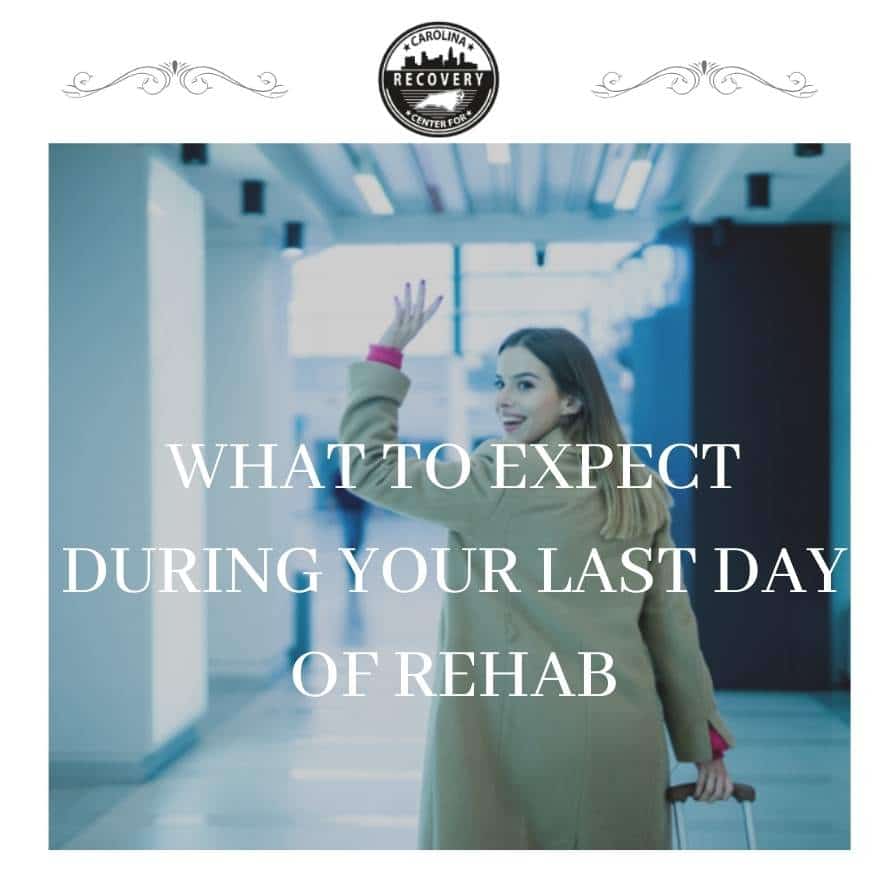 Getting ready to leave an inpatient rehab center is an exciting, yet nerve-wracking experience. If you've spent a month or more at a residential facility, there will be a lot of adjustments you'll have to make when acclimating back to the real world. While many people focus on their first day of treatment or what happens after treatment, the steps you take to protect your recovery on your last day of rehab are just as important as the rest.
Between getting ready for medical release, saying goodbye to your peers, and preparing yourself mentally, here is what you can expect during your last day of rehab.
Start The Morning As Usual
Whether it's your second day or your last day, your mornings should follow a similar schedule throughout your rehab experience. This is meant to help introduce routine and structure to your life. Even though you will be released from treatment on your last day, the morning will still be business as usual.
You will wake up, eat breakfast, take your medications, and get ready for the day. When your roommates and peers head over to their group therapy session, however, you will stay back and get ready to leave.
Make Sure You're Packed
It doesn't matter if you have traveled for rehab from halfway across the country or if you live down the road, you don't want to forget any personal items or meaningful belongings at the rehab center. As a result, you should spend some time on your last day of rehab making sure you have everything packed.
Check in the cabinets, drawers, and under the bed to be sure you aren't forgetting any of your items. If any personal items were confiscated from you during intake, these will be returned to your possession safely.
Finalize Your Aftercare Plans
The most important thing to do before leaving rehab is to come up with an aftercare plan. Your therapist should work with you towards the end of treatment to come up with a plan that works for you. Your aftercare plan may consist of IOP, outpatient treatment, 12-Step participation, alumni support groups, mental health counseling, and more.
Before you leave the facility, you should take time to meet with your substance abuse counselor or recovery coach to go over your aftercare plans once more. He or she can verify your enrollment in outpatient, provide you with a list of local meetings to attend, and help you develop a schedule that will help support your recovery.
By having a plan you will find that your transition out of rehab is much easier and less stressful. You will also find that you feel more supported in your early recovery.
If you haven't discussed aftercare plans with your counselor yet, your last day in rehab is the perfect time to do so. You don't want to wait until it is too late to reach out for help.
Say Goodbye To Your Peers
Perhaps the most bittersweet part of leaving rehab is leaving behind all of the relationships you made in treatment. Fortunately, you don't have to leave these people behind forever. Although they may be staying in rehab longer than you, that doesn't mean you can't reconnect when they are released, too.
Before you leave, be sure to collect the names, phone numbers, and contact information of your peers. You may find it difficult to connect with people you went to rehab with if you don't save their information before leaving treatment.
Settle Into Your Sober Home
If you're going to a sober living home after rehab, a staff member may provide you transportation to the house. They may also help you move your things into the house, get settled, and meet your house manager.
If you aren't going to sober living, a friend or family member may come to pick you up and take you back home. You're encouraged to stay in contact with your counselor and ask for help if you return home and find that your living environment is not supportive of your recovery.
Begin Your New, Sober Life
Once you've settled into your home, it's time for you to begin your new life. We suggest that, on your first day out of rehab, you attend a meeting and seek support from your loved ones. After all, the transition out of rehab isn't always easy, but if you stay sober, it will be worthwhile.
At Carolina Center for Recovery, we take a holistic approach to treat addiction, offering a variety of treatment modalities centered around identifying and resolving the underlying issues associated with the addiction. Each client enrolled in our program will receive individual attention from a therapist and psychiatrist as well as gaining exposure to a multitude of traditional and alternative therapies.
To learn more about our treatment programs or to enroll and start your sobriety journey, give us a call today.
Medically Reviewed: February 2, 2021
Medical Reviewer
Chief Editor
About
All of the information on this page has been reviewed and verified by a certified addiction professional.
Dr Ashley Murray obtained her MBBCh Cum Laude in 2016. She currently practices in the public domain in South Africa. She has an interest in medical writing and has a keen interest in evidence-based medicine.
All of the information on this page has been reviewed and verified by a certified addiction professional.