What is the Matrix Model and How is it Used in Addiction Treatment?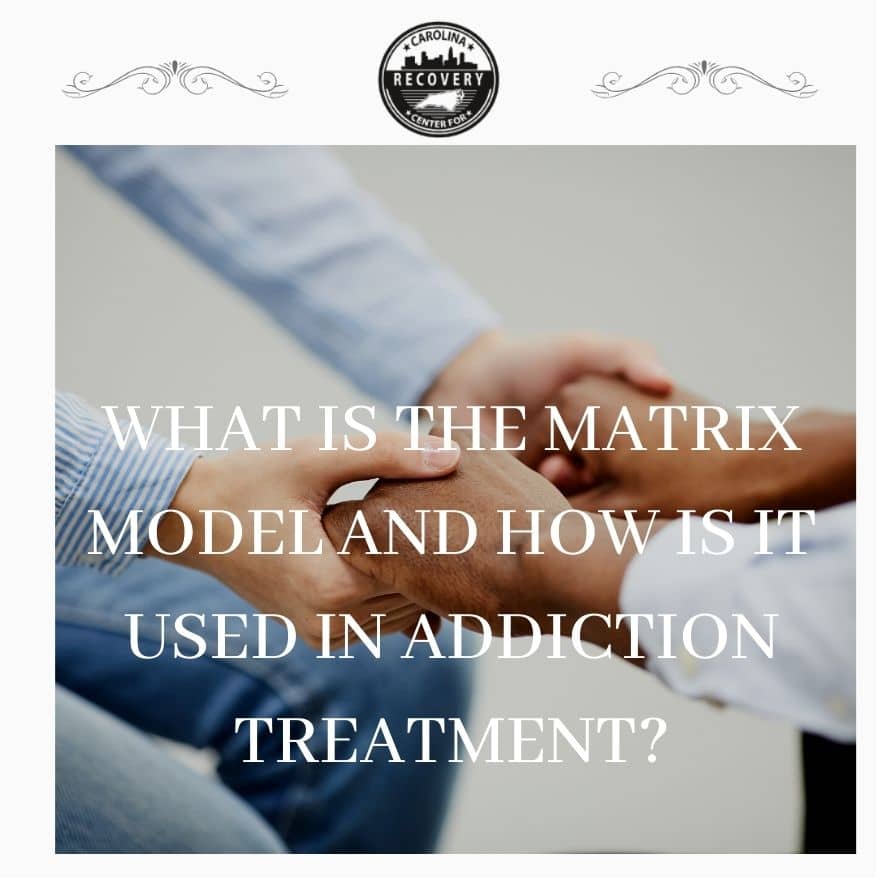 Stimulants are a type of drug that increases activity in the central nervous system, making people feel extremely energized and alert. These substances are known to be habit-forming, often causing individuals to become addicted quickly. According to the CDC, cocaine, a stimulant drug, was involved in 1 out of 5 overdose deaths in 2019.[1]
People have been abusing stimulants for decades, highlighting the need for treatment modalities that are specific to stimulant addiction. Back in the 1980s, the Matrix Model was created for this exact reason.
According to the National Institute on Drug Abuse, "The Matrix Model provides a framework for engaging stimulant (e.g., methamphetamine and cocaine) abusers in treatment and helping them achieve abstinence."[2]
What is the Matrix Model?
Stimulant addiction tends to cause extreme psychological effects that can complicate treatment. Because of this, addiction recovery experts created a form of therapy that addresses the unique needs of individuals recovering from stimulant addiction.
The Matrix Model is a 16-week therapeutic model created to treat individuals suffering from stimulant addiction. Most Matrix Model programs are outpatient, allowing patients to return home after completing their daily treatment sessions.
Stimulant addiction tends to look very different than addiction to opioids or alcoholism. For example, people addicted to stimulants usually have a shorter history of addiction, experience periods of abstinence followed by a relapse, deal with intense cravings, and do not suffer from denial about their substance abuse issues.[3] Because of this, the Matrix Model relies heavily on relapse prevention rather than following a 12-step module.
This approach uses various treatment methods stemming from several therapeutic models, such as cognitive-behavioral therapy, contingency management, and 12-step facilitation therapy.
What To Expect in a Matrix Model Recovery Program
The Matrix Model utilizes a variety of different addiction treatment techniques to provide recovering stimulant addicts with a solid foundation for recovery. Many of these techniques involve group therapy sessions focusing on specific issues of stimulant addiction recovery.
Individual Therapy
Patients attending a Matrix Model rehab program will attend individual therapy sessions frequently. How often an individual attends individual therapy will depend on their specific needs. Most patients will be treated utilizing a combination of cognitive-behavioral therapy, contingency management, or motivational interviewing during individual therapy sessions.
During individual therapy sessions, therapists will focus on treatment planning, goal-setting, and checking the individual's progress. Oftentimes, family members or loved ones of the patient will be involved in individual therapy to promote accountability and mend broken relationships.
Groups Focused on Early Recovery
During the first month of the 16-week program, patients will attend group therapy sessions that focus on the challenges of early recovery from stimulant addiction. Typically, these groups focus on learning how to deal with cravings, time management, and adjusting to sobriety. Additionally, each patient will create a daily schedule for themselves and monitor their progress as a group.
Relapse Prevention Groups
Patients will attend relapse prevention groups to learn how to utilize positive coping mechanisms when they experience cravings or triggers. They will share their coping strategies, learn how to change destructive behaviors, identify negative patterns of thinking, and get involved in 12-step groups.
Developing Personal Accountability
Individuals will participate in several treatment techniques meant to help them develop personal accountability in sobriety. This could mean joining sober support groups outside of their program like 12-step meetings or learning how to reach out to others in times of need.
Additionally, random drug testing is performed throughout the Matrix Model approach. This helps patients develop a sense of accountability concerning staying sober.
Goals of The Matrix Model in Addiction Treatment
Matrix Model drug rehab programs for stimulant addiction recovery outline a variety of treatment goals for patients to achieve. This helps patients develop a well-rounded basis for long-term sobriety.
The goals of the Matrix Model include:
Becoming educated on addiction and how it affects the patient and their family
Learning about the stages of the recovery process
Understanding cravings and triggers
Becoming involved and active in sober support groups like 12-step meetings
Building a network of sober support
Staying sober, avoiding relapse, and understanding how to start over after experiencing a relapse
How to Know If The Matrix Model is Right For You
The Matrix Model was designed to treat individuals suffering from stimulant addiction. However, it can be helpful in addiction recovery of any kind.
Individuals who identify with the following statements would benefit from an addiction treatment program that uses the Matrix Model.
Education and support are necessary for the individual's recovery
The individual is willing to participate in group therapy sessions
The individual has tried individual outpatient counseling but needs extra support
Inpatient treatment has been completed and the patient needs continued care
Intensive treatment is necessary but the patient cannot afford or access inpatient treatment
The individual has outside obligations that prevent them from attending inpatient treatment, requiring them to attend an outpatient program
The patient suffers from an addiction to stimulant drugs
Relapse has occurred throughout the patient's history of drug addiction
Traditional 12-step based programs have not helped the individual recover from addiction
Find a Stimulant Addiction Treatment Program Near You
If you or a loved one suffers from addiction, it is important that you seek help in the form of professional addiction treatment.
Carolina Recovery Center is a top-rated addiction rehab center that offers the Matrix Model to individuals suffering from stimulant addiction. Contact us today for more information on our stimulant addiction treatment program.
References:
Medically Reviewed: April 11, 2022
Medical Reviewer
Chief Editor
About
All of the information on this page has been reviewed and verified by a certified addiction professional.
Dr Ashley Murray obtained her MBBCh Cum Laude in 2016. She currently practices in the public domain in South Africa. She has an interest in medical writing and has a keen interest in evidence-based medicine.
All of the information on this page has been reviewed and verified by a certified addiction professional.