How to Find a Substance Abuse Counselor in North Carolina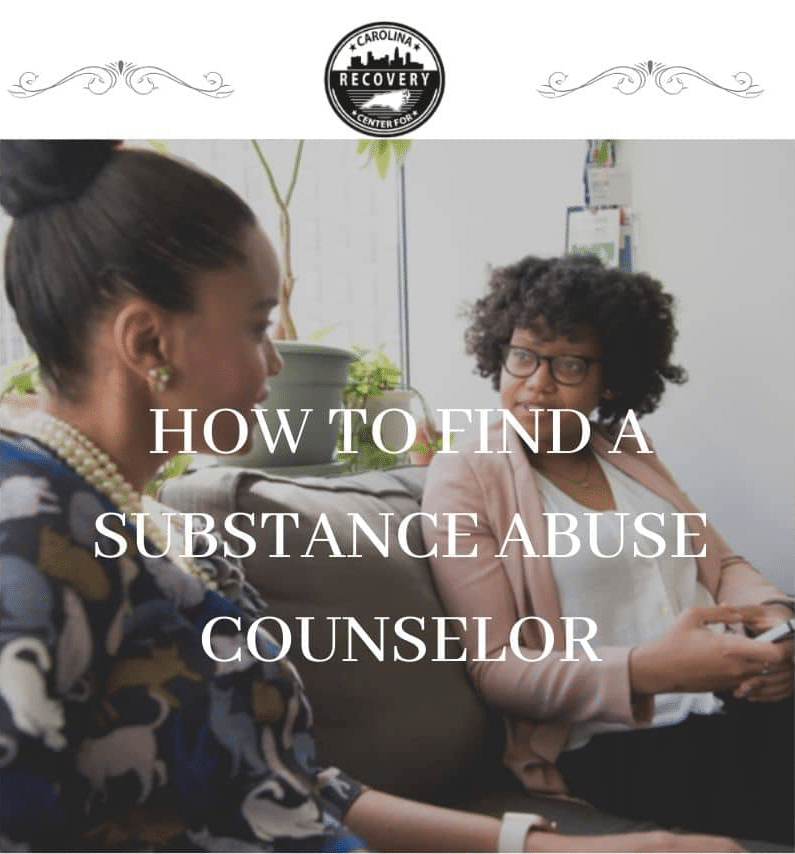 Addiction is a progressive disease, causing stress and difficulty in every area of an individual's life. Finding a reputable substance abuse counselor can become just as difficult. However, choosing to attend addiction treatment and receive help from a professional substance abuse counselor in North Carolina may be one of the best decisions of your life.
Substance abuse counselors are beneficial for recovery, as they become your companion throughout the entire process. Also, they work with patients to develop individualized and effective treatment plans, monitor your progress in recovery, and help you set goals. Oftentimes, the support offered by substance abuse counselors is vital for maintaining long-term sobriety.
If you or a loved one are dealing with the effects of addiction, continue reading to learn how to find a reputable substance abuse counselor in North Carolina.
How to Begin Looking for an Addiction Counselor
Before deciding on a specific drug and alcohol counselor, it is important to be aware of all of your options. One of the first things you should consider is whether you are planning to use insurance to pay for counseling. If so, start looking for addiction treatment providers who accept your insurance in your area. Oftentimes, people with major insurance plans have an array of addiction therapy options to choose from. If your insurance is accepted by many different counseling facilities, you should ask for recommendations from your family, friends, or doctors.
Next, you should research specific information about the substance abuse counselor and the facility. Typically, all of the information you need can be found online, on the therapist's website. It is extremely important to be aware of which treatments are available and what the therapist specializes in.
Finding a Substance Abuse Counselor: Questions to Ask
When finding a substance abuse counselor in North Carolina, there are several things you should keep in mind. The most important aspect of addiction therapy is being comfortable with the counselor working with you. After all, your therapist is meant to be the individual helping and guiding you through the recovery process. With that being said, if you are uncomfortable being open and honest with your counselor, treatment will not be effective. Here are some specific questions you should ask when looking for an addiction therapist.
Am I Comfortable Confiding in Him/Her?
The patient-to-counselor relationship is extremely important and must be built on trust. These relationships can become extremely personal, as the patient must open up to the counselor and discuss sensitive topics. As a result, individuals looking for a substance abuse counselor should find one they feel comfortable with.
Some people find it easier to feel comfortable with a counselor who shares the same gender, religious views, and even basic morals. Oftentimes, gender-matching is a common practice among patients seeking treatment for addiction. This is because it typically optimizes a patient's comfort level. Also, patients who are paired with a counselor who shares the same core beliefs experience a more individualized and effective approach to treatment.
Which Therapeutic Approaches Does This Counselor Use?
Each counselor and addiction treatment facility in North Carolina will utilize different methods of evidence-based addiction therapy. Some counselors may use the 12-step method, while others utilize recreational and holistic therapies. Whereas, the most popular form of addiction therapy is referred to as cognitive-behavioral therapy (CBT). Also, many therapists offer family programs for recovering addicts and alcoholics who have suffered from familial stressors.
When deciding on a specific substance abuse counselor, you must consider which type of therapy you wish to participate in. Finding a therapist who fits your unique needs is the best way to ensure an effective and transformative recovery. If you are unsure of which type of therapy you'd like, you can always consult with the therapist to come to a decision together.
Is the Therapist a Reputable and Certified Addiction Counselor?
Some states do not require therapists to become a certified drug and alcohol counselor (CDAC). However, for states that do require certification, obtaining this licensing demands three years of work experience and 300 hours of relevant secondary education. After becoming a CDAC, many individuals opt to become a nationally certified drug and alcohol counselor (NDAC). The NDAC certification is so attractive because it offers higher levels of accreditation for counselors who have bachelor's or master's degrees.
Finding a counselor with a high level of education may be important to you, while others might only pay attention to experience and peer reviews. Whatever your preference may be, make sure that you do not sacrifice comfort for credentials. In other words, just because an individual is a certified CDAC or NDAC, there is still a possibility that they aren't the right fit for you. Always make sure you feel respected and listened to, as well as being comfortable enough to trust the counselor.
Get Connected With a Substance Abuse Counselor in North Carolina Today!
If you or a loved one would like to get sober, begin a new way of life, and recover from substance abuse, you have come to the right place. Carolina Recovery Center only employs the most experienced, compassionate, and qualified substance abuse counselors around.
Contact us today to get connected with the perfect substance abuse counselor for you!
Medically Reviewed: September 25, 2020
Medical Reviewer
Chief Editor
About
All of the information on this page has been reviewed and verified by a certified addiction professional.
Dr Ashley Murray obtained her MBBCh Cum Laude in 2016. She currently practices in the public domain in South Africa. She has an interest in medical writing and has a keen interest in evidence-based medicine.
All of the information on this page has been reviewed and verified by a certified addiction professional.