Alcohol Abuse in North Carolina
Alcohol Abuse in North Carolina
According to a survey conducted by the North Carolina Alcoholic Beverage Control Commission, many adolescents are in agreement that underage drinking is a serious problem. However, the survey found that children think of it as a bigger problem than their parents do. Among the findings of this survey, the average age that young people consume alcohol for the first time in North Carolina is 14 or younger. In addition, 5.7% of 7th graders reported drinking more than five drinks in one sitting within one month prior to the survey. Among 8th graders, 12.4% reported binge drinking. [1]
The younger a person begins drinking, the more susceptible he or she is to developing an alcohol use disorder to alcoholism. Due to the high rates of alcohol abuse in North Carolina, there is a desperate need for alcohol addiction treatment. 
National Statistics on Alcohol Abuse
Alcohol is one of the most commonly abused substances in America. However, this comes as no surprise, given the legality and acceptability of drinking in the nation. After all, alcohol can be purchased easily, found at sporting and social events, and is a popular American past time. However, despite the legal standing and accessibility of alcohol, many people develop an alcohol use disorder. 
It is estimated that 443,000 adolescents between the ages of 12-17 have an alcohol use disorder. The majority of adolescents with alcohol use disorder are female. Despite the prevalence of alcohol use disorders among adolescents, only 5.2% of youth received alcohol treatment. [2] Among adults, nearly 15.1 million people (6.2% of U.S. adults over 18) have an alcohol use disorder. 
Globally, alcohol abuse is the fifth leading risk factor for disability and premature death as an estimated 88,000 people die from alcohol-related issues each year. Similarly, it is the third leading cause of preventable death in the nation.[3]
Alcohol Use Disorders in North Carolina
Alcohol use disorders affect citizens of North Carolina at astounding rates. The total number of individuals with an alcohol addiction over a one year period is 457,000. The breakdown between age groups is:
39,000 individuals aged 12-17

145,000 individuals aged 18-25

273,000 individuals aged 26 or older
In addition to alcohol use disorders and alcoholism, binge drinking is also a major problem in North Carolina. 
1,307,000 people binge drink each year

69,000 binge drinkers in North Carolina are between the ages of 12-17

333,000 binge drinkers are between the ages of 18-25

906,000 binge drinkers are older than 26
Dangers of Alcohol Abuse
Due to the staggering rates of alcohol abuse in North Carolina, it is important to understand the dangers of binge drinking and alcohol abuse. Excessive drinking, especially for an extended length of time, can lead to serious mental and physical health problems. In addition, it can lead to premature death and an increased risk of chronic diseases.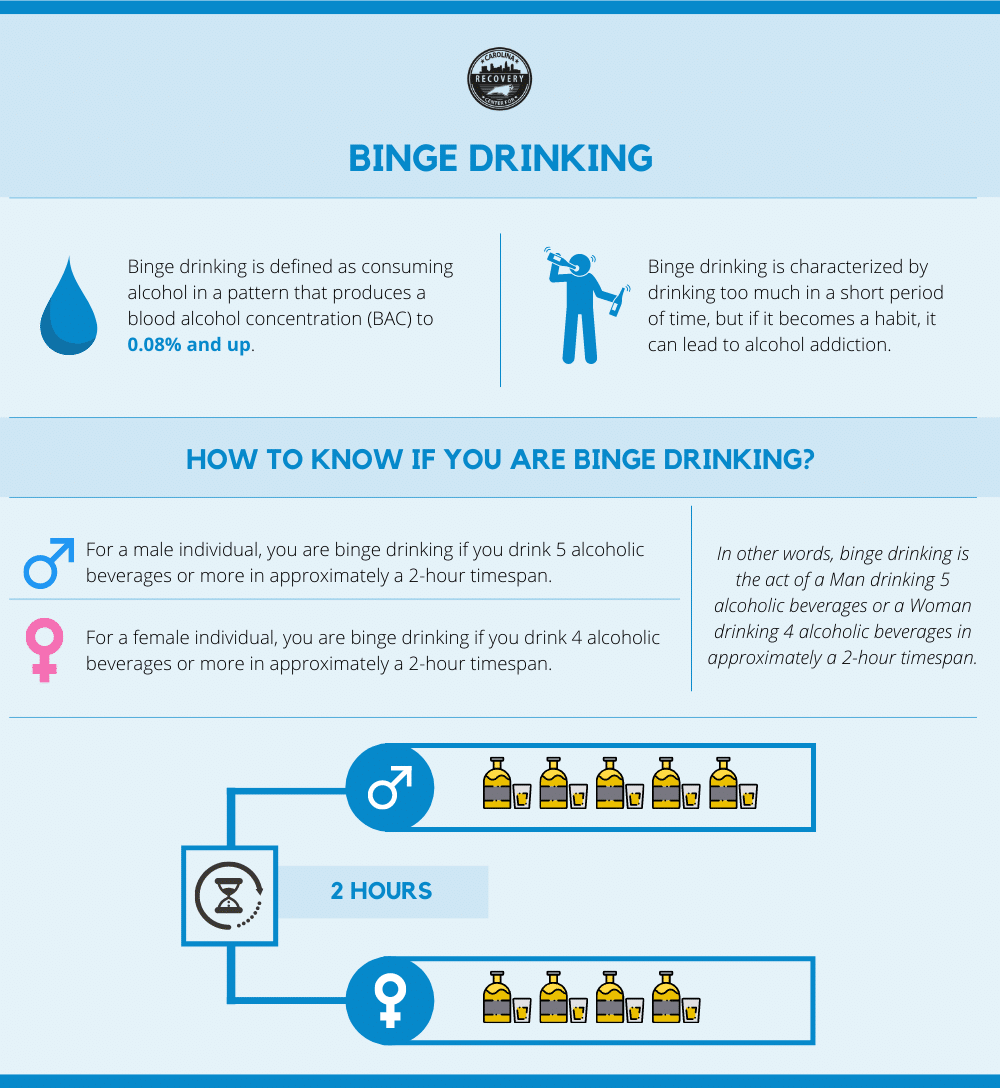 Alcohol abuse seriously impairs individuals thinking. As a result, accidents or violence can occur. When individuals are under the influence of alcohol, they are more likely to involve in risky behaviors such as drunk driving, unprotected sex, and more. Similarly, chronic alcohol abuse can change the way the brain works. People with alcohol use disorder may become susceptible to developing a mental illness or emotional problems. In addition, they may begin neglecting their responsibilities and creating turmoil between themselves and loved ones. When drinking continues to be chronic, a person may become physically and mentally addicted to alcohol. When this occurs, a person will experience physical alcohol withdrawals and mental cravings for the substance. 
Long term alcohol abuse can also have severe effects on one's physical health. Some adverse health effects of alcoholism include:[4]
Digestive and endocrine disorders

Liver damage

Cirrhosis

Pancreatitis

Diabetes

Memory loss

High blood pressure

Irregular heartbeat

Stroke

Heart attack

Heart disease

Anemia

Infertility

Erectile dysfunction
However, the best way to avoid the dangers of alcohol abuse is to abstain from alcohol completely.
Finding Help for Alcohol Use Disorder
If you or a loved one has a drinking problem, it is important to get help before it is too late. Alcohol rehab in North Carolina can help teach individuals the tools they need to stay sober. Alcohol rehab consists of medical detox, behavioral therapy, and aftercare. 
"Our team is comprised of doctors, clinicians, therapists, mentors, and recovery coaches with decades of experience in the field. Carolina Center for Recovery is lucky to have some of the most qualified and personal experienced addiction specialists in the country."
Carolina Center for Recovery is an alcohol treatment center in North Carolina that is dedicated to helping individuals get their lives back on track. With doctors and licensed mental health counselors on staff, our certified addiction specialists provide clients with the best care possible.
"Our comprehensive, compassionate and unique treatment helps build a foundation for a healthy recovery and sober future. Clients at Carolina Center for Recovery undergo a personalized journey through one of our highly effective treatment programs. "
References:
Medically Reviewed: October 30, 2019
Medical Reviewer
Chief Editor
About
All of the information on this page has been reviewed and verified by a certified addiction professional.
Dr Ashley Murray obtained her MBBCh Cum Laude in 2016. She currently practices in the public domain in South Africa. She has an interest in medical writing and has a keen interest in evidence-based medicine.
All of the information on this page has been reviewed and verified by a certified addiction professional.