Dual Diagnosis: Mental Health and Addiction Treatment in North Carolina
Dual Diagnosis: Mental Health and Addiction Treatment in North Carolina
According to the National Alliance on Mental Illness, one in five adults in the U.S. suffers from mental illness. Less than 70% of Americans receive the proper treatment for their mental illness or enter an addiction rehabilitation program. Although there are a number of varying factors that contribute to the lack of treatment, the most common factors are societal stigmas, financial issues, personal misunderstandings, and lack of awareness. 
There are many studies that emphasize the importance of seeking professional help when dealing with any emotional or behavioral issues. This is especially true for individuals who are struggling with co-occurring disorders. Co-occurring disorders, also known as dual diagnosis, refer to the combination of substance abuse and the presence of a mental disorder. Over 16% of individuals receiving substance abuse treatment have also been diagnosed with a co-occurring mental disorder. More often than not, these disorders are diagnosed as two completely separate issues. In order to encourage long-term recovery, it is important that these co-occurring disorders are treated simultaneously in a dual diagnosis treatment center.
What is Dual Diagnosis?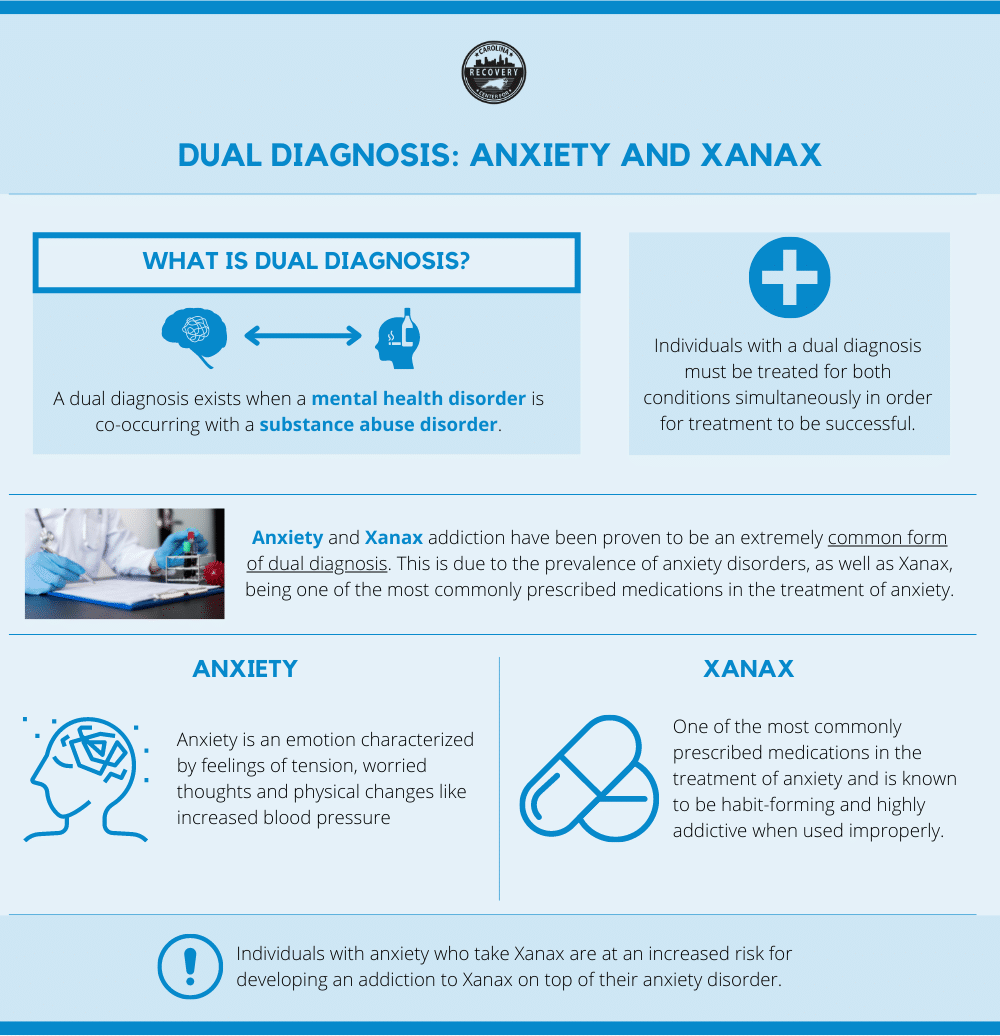 There is no standard starting point for arriving at the point of being diagnosed with a co-occurring disorder. A mental disorder can precede addictive behavior or vice versa. One disorder may often propel the other – in no particular order. The acknowledgment of both disorders is the most important step as well as developing a treatment plan that incorporates the treatment of both disorders simultaneously. 
Sadness

Anxiety

Depression

Irritability

Loss of motivation and energy

Attention deficit hyperactive disorder (ADHD)

Post-traumatic stress disorder (PTSD)

Bipolar disorder

Self-medicating with drugs and alcohol
Individuals experiencing the issues listed above may be able to overcome the disruptive chaos without professional help. However, these issues are indicative of more serious mental health issues. If left untreated, they may lead to complicated issues such as addiction. 
Importance of Integrated Care
Combining the strategies of psychiatry and addiction treatment is crucial in assisting individuals suffering from co-occurring disorders. Treating addictive disorders simultaneously with co-occurring mental health disorders is important for many reasons:
Integrated recovery plans equip and encourage individuals to overcome the negative side effects of mental health disorders such as attention span, loss of motivation, anxiety, and fear of socializing with others.

Medication assistance for dual diagnosis will address your mental health disorders while also being mindful of your substance abuse disorder.

In dual diagnosis treatment, traditional hesitations to prescribe psychotherapeutic medications are not an issue.

Group therapy sessions offer a strong support system for individuals struggling with mental health and addiction disorders.

Addressing addiction and mental health disorders simultaneously address unique relapse triggers such as depression, mood swings, and PTSD.

Addressing both the mental illness and the substance use disorder as chronic, relapsing conditions that require long-term support is vital for recovery.
Dual Diagnosis Treatment Modalities in North Carolina
The evolving field of dual diagnosis welcomes clients with co-occurring disorders. Clients immediately become actively involved in substance abuse treatment rather than excluding them based on a psychiatric disorder. The goal of dual diagnosis treatment is to address both the mental health disorder as well as the addiction disorder with the same level of care. An intake assessment will help determine the best-individualized treatment plan for each client. 
Residential Treatment
Intensive residential treatment programs offer a structured living environment as individuals go through therapy for co-occurring disorders. Protection from outside stressors, triggers, and other negative environmental factors cultivates a safe, structured treatment setting.
Outpatient Treatment
Many dual diagnosis rehabilitation centers in North Carolina offer outpatient alternatives for clients who do not require a 24-hour level of supervision. Parents, college students, and young adults may benefit from the flexibility of receiving the necessary treatment without interrupting daily routines.
Individual Therapy
Individual therapy for co-occurring disorders focuses on therapies that identify negative patterns of behavior (Cognitive Behavioral Therapy), self-defeating thoughts, encourage motivation, education, and implement healthy coping skills. Leading dual diagnosis treatment centers focus on rebuilding self-worth and preventing future relapses. 
Medication Therapy
Psychotherapeutic medications can mitigate symptoms of mental health disorders. Most individuals have self-medicated for a long time. The idea of "all or nothing" has been deeply embedded in their thought patterns. Treatment centers, addressing co-occurring disorders, seek to address mental health first (with medication if necessary) in order to help the individual begin treatment with a clear mindset. Anti-addiction medications can help mitigate withdrawals and cravings. 
Peer Support Groups
Isolation and social withdrawal are a direct result of living with a serious mental health disorder. Furthermore, adding substance abuse into the equation exacerbates isolating behaviors. Peer support groups and 12-Step programs like Dual Recovery Anonymous (DRA) encourages community and support amongst individuals facing the same hurdles in their recovery. 
Dual Diagnosis Treatment at Carolina Center for Recovery
If you or someone you love is looking for dual diagnosis treatment in North Carolina, Carolina Center for Recovery is a state-licensed dual diagnosis treatment facility.  
Carolina Center for Recovery offers individualized, extended-term treatment in an intimate setting and located in Charlotte, NC, a suburb of Charlotte. Our team is comprised of doctors, clinicians, therapists, mentors, and recovery coaches with decades of experience in the addiction field.  We take a holistic approach to treating addiction. Similarly, we offer a variety of treatment modalities centered around identifying and resolving the underlying issues associated with the addiction. 
Each client enrolled in the program at Carolina Center for Recovery will receive individual attention from a therapist and psychiatrist as well as gaining exposure to a multitude of traditional and alternative therapies. Recovery is not only for those who have abused drugs and alcohol but also for those who have suffered trauma, depression, anxiety, and any other co-occurring mental health disorder. Let us help you today!
Medically Reviewed: October 6, 2019
Medical Reviewer
Chief Editor
About
All of the information on this page has been reviewed and verified by a certified addiction professional.
Dr Ashley Murray obtained her MBBCh Cum Laude in 2016. She currently practices in the public domain in South Africa. She has an interest in medical writing and has a keen interest in evidence-based medicine.
All of the information on this page has been reviewed and verified by a certified addiction professional.