What Are the Benefits of Group Therapy?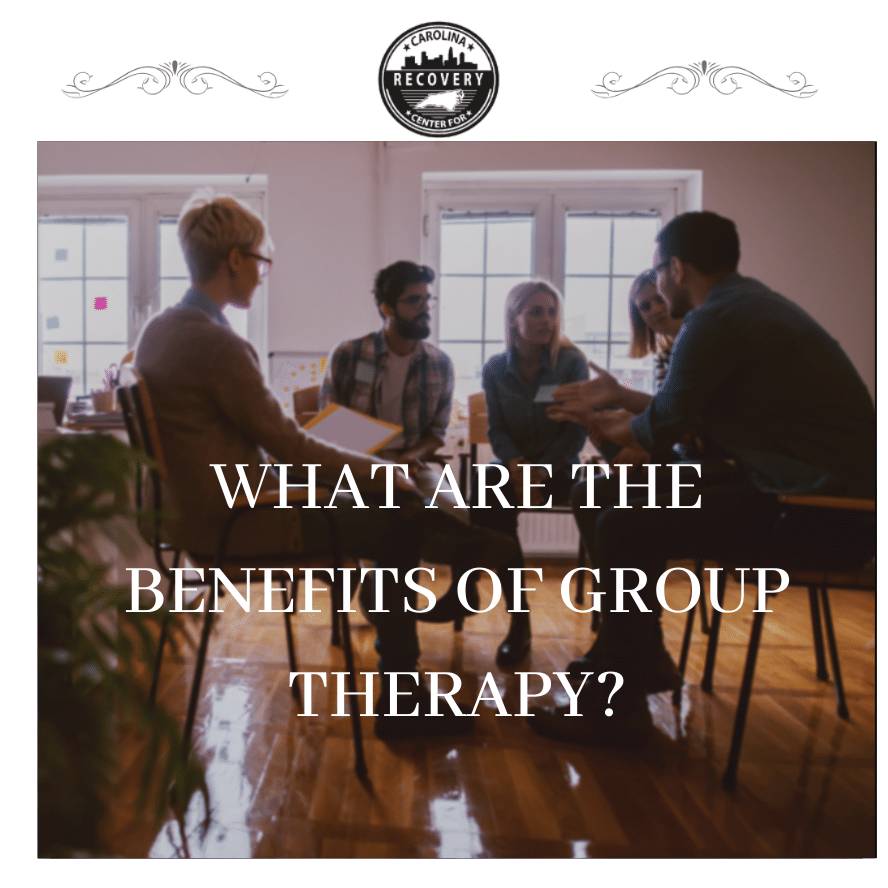 Dual-diagnosis addiction treatment centers use an array of addiction and mental health treatment methods in order to provide patients with the best possible foundation of recovery. Arguably, one of the most beneficial aspects of dual-diagnosis recovery is the use of group therapy. To explain, group therapy is defined as a form of psychotherapy in which a group of patients comes together to talk about their issues under the supervision of a professional therapist. Different than individual therapy, group therapy allows patients to interact with and gain insight from their peers while processing core issues and learning vital coping mechanisms.
Group therapy is used in the treatment of substance use disorders, mental health conditions, and trauma recovery. Due to this, dual-diagnosis addiction treatment centers rely heavily on the use of group therapy. The benefits of group therapy are endless, however, success depends heavily on the individual's willingness to participate.
In the beginning, group therapy facilitators will help patients become acquainted with their peers and create a comfortable environment for patients to be honest about their feelings, emotions, and past traumas. Once patients become comfortable, they are able to recognize that their issues are not necessarily unique. In other words, they will begin to see that their peers may have experienced similar traumas or issues, allowing them to process their emotions in a more effective manner. Read more to learn about the benefits of group therapy for individuals with substance use disorder, mental health conditions, or past-trauma.
Types of Group Therapy Used in Dual-Diagnosis Treatment
When treating addiction, mental health conditions, and trauma, therapists utilize a 5-group therapy model. All aspects of group therapy are led by a team of professional and trained therapists. The 5 types of group therapy utilized in dual-diagnosis treatment include the following:
Psychoeducational groups that focus on self-regulating feelings, anger management, conflict resolution, prevention, trauma, health and wellness, culture, and family roles.
Cognitive-behavioral groups focusing on building new skills, conflict resolution, anger/feelings management, relapse prevention, and how to maintain early recovery.
Skills development groups that focus on the same factors as cognitive-behavioral groups as well as relaxation skills, learning meditation tactics, and life skills training.
Support groups that promote relapse prevention, healing from trauma, spirituality, culture, ceremonial healing practices, and gender-specific topics.
Interpersonal process groups focusing on trauma recovery and recovery from different forms of abuse, psychodynamics, and existential topics.
Also, dual-diagnosis treatment centers may include additional forms of group therapy depending on the individual patient's needs. Additional forms of group therapy include 12-step programs, adventure-based activities, and relapse prevention groups.
Equally important, many treatment centers include group therapy options based on gender, sexuality, culture, and identity in order to address individualized issues. The combination of varying forms of group therapy allows patients to receive full treatment for any issues they may have. As a result, dual-diagnosis addiction treatment patients are able to address the root of their issues and build a strong foundation of recovery.
Benefits of Group Therapy in Dual-Diagnosis Treatment
Peer Support
Group therapy allows individuals to hear the issues that their peers deal with, ultimately allowing them to identify and relate to others. Many individuals feel alone in their issues, whether it be a mental health condition like anxiety or past childhood trauma. However, during group therapy, patients are able to see that they are not alone – providing them with a sense of hope and relief.
Unbiased Feedback
Group therapy provides the perfect opportunity for individuals to speak about real-life challenges they have or are currently facing. For example, if a patient recently had a fight with a family member, group members may be able to see things in an unbiased manner. This allows patients to gain insight into their emotions, feelings, and responses, ultimately giving them the ability to recognize negative patterns of behavior. Receiving a wider ranger of perspective on your issues allows you to deal with your problems in a more effective manner.
Motivation to Continue Treatment
Being in a group therapy setting will allow patients to interact with peers who are in all different stages of their recovery. As a result, individuals are able to see how their peers have changed and benefitted from their treatment program. As a result, patients become more motivated to continue their own journey in recovery. Additionally, being in a group setting can allow individuals to receive positive peer pressure. In other words, seeing other patients striving towards being better can cause a domino effect of positivity and motivation to recover among the group.
Improved Social Skills
Not only does group therapy help with feelings of isolation, but it also can allow patients to build social skills. Oftentimes, dual-diagnosis patients suffer from low self-esteem, anxiety, and poor social skills. Being in a group therapy setting allows patients to learn how to properly interact with others in a respectful, empathetic, and mutually beneficial manner. By processing one's issues, emotions, and traumas in a group therapy setting, individuals learn how to have effective friendships. Additionally, building a social circle in recovery is extremely important, as you can look to your friends for support, advice, and motivation. Being in group therapy allows individuals to create lasting friendships that were built upon positivity.
Get Started with Group Therapy in North Carolina Today
As an integral part of addiction and mental health treatment, the benefits of group therapy are something you don't want to miss out on. To get started on your journey to recovery, contact our addiction specialists in North Carolina today to see how we can help.